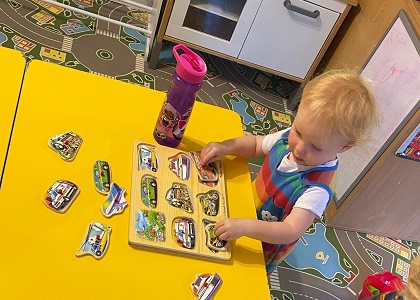 "I firmly believe it is mostly due to
attending SMILE Childminding that
Daniel has developed so well.

Both boys have thrived in this
unique setting with outstanding care."

- MH

SMILE Childminding has been running successfully since 2007
We are OFSTED-registered childminders, qualified to provide Early Years Education, with many years of experience ranging from crèche/nursery care, primary and infant school teaching, to playschemes and after-school clubs, working together to provide an outstanding quality of care for every child.

We offer government-funded hours for children aged 3+, and 2-year-olds as 15 hours per week during term time, or as a stretched offer.

Our setting

Our toys are freely available for children to access and our activities are child led, based around their current interests to promote their learning and development.

We have a wide range of toys, a sensory area, a puppet theatre, arts and crafts, ICT equipment, and an outdoor play area.

We take the children out to the park, the library, to feed the ducks, to play centres, and on various outings.

Regular snacks are provided. Breakfast is at 7.45am, lunch is at 11.45am, and dinner at 5pm.


Giving you the peace of mind to leave your child with qualified, caring and enthusiastic childminders who will pack every day with fun and laughter to make your child SMILE!